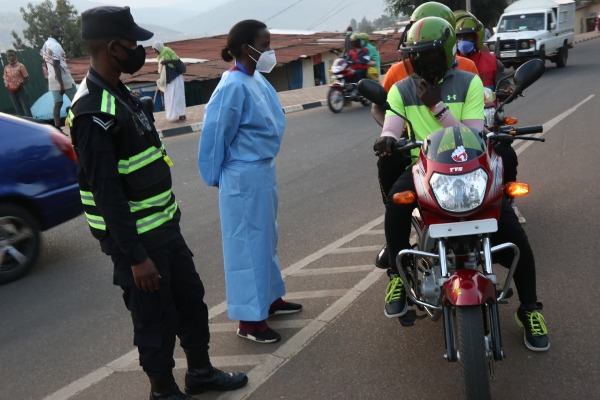 Kigali: Rwanda National Police (RNP) has urged the general public to be responsive to the ongoing random COVID-19 testing program, which started Thursday, July 2, on the streets of Kigali.
RNP spokesperson, Commissioner of Police (CP) John Bosco Kabera appealed to those going about their errands to exercise patience to be tested to facilitate the national efforts against the pandemic.
"Rwanda Biomedical Centre (RBC) started mass testing in Kigali on Thursday, and testing units are stationed at different points on streets of Kigali and its entry points. Police officers have also been deployed to facilitate the medical exercise.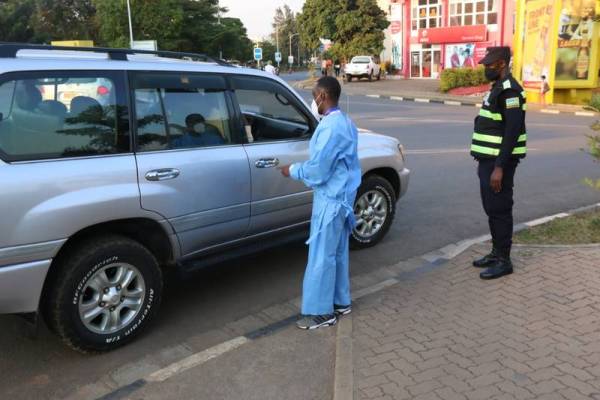 They are deployed at these testing points to direct people, including pedestrians, those in vehicles and motorcycles. We urge the public to be collaborative and responsive to the Police officers' instructions," CP Kabera said.
He added: "This is a drive or ride through testing where passengers remain in their respective automobiles as medics collect samples. Motorists and pedestrians will be stopped briefly, this is a medical exercise meant to keep everyone safe from the pandemic, so there is every reason for everyone to exhibit voluntary behaviors."(End)
Please follow and like us: